Dedicated care for special needs, from birth through early adulthood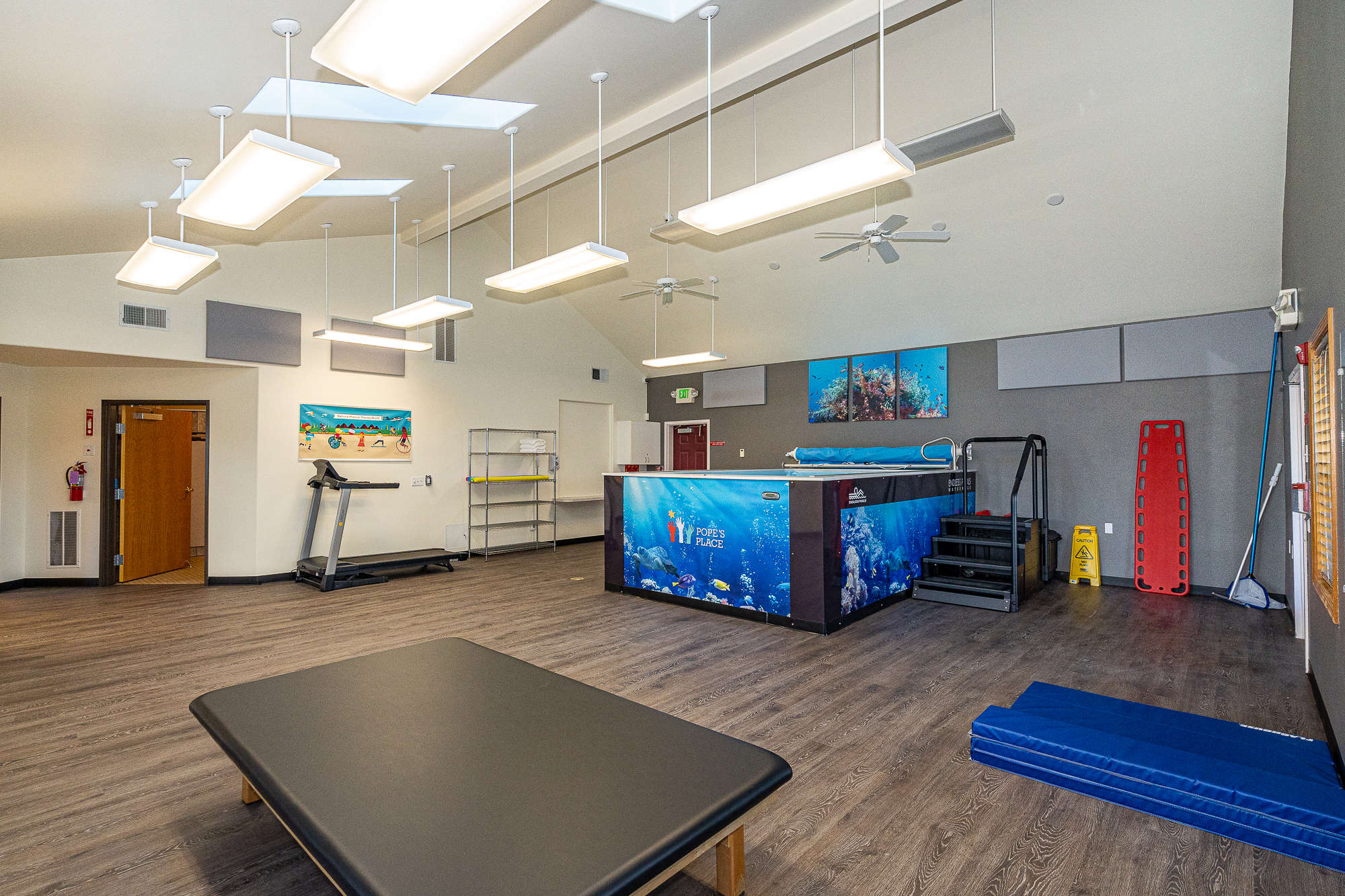 From our highly skilled staff to our fully outfitted physical therapy building, Pope's Place is prepared to meet your families needs. We offer pediatric and young adult respite, transitional, and residential support – all in a nurturing, home-like setting. 
Dedicated for the Fraternal Order of Eagles that helped fund and build it, our Eagles House offers pediatric residential, transitional, and respite care. Eagles House is a 24-hour nursing facility for medically complex and fragile children with special health care needs under the age of 18. Eagles House opened in 2017 after we outgrew our previous building. Its updated facilities are ready to welcome your children, where they will receive the utmost love and special care.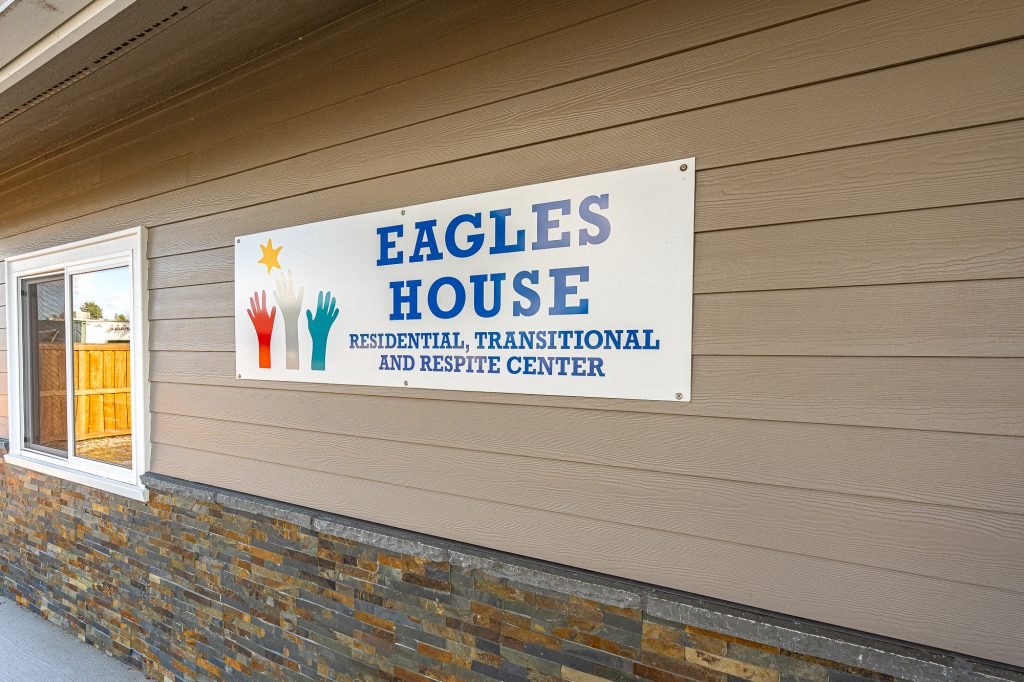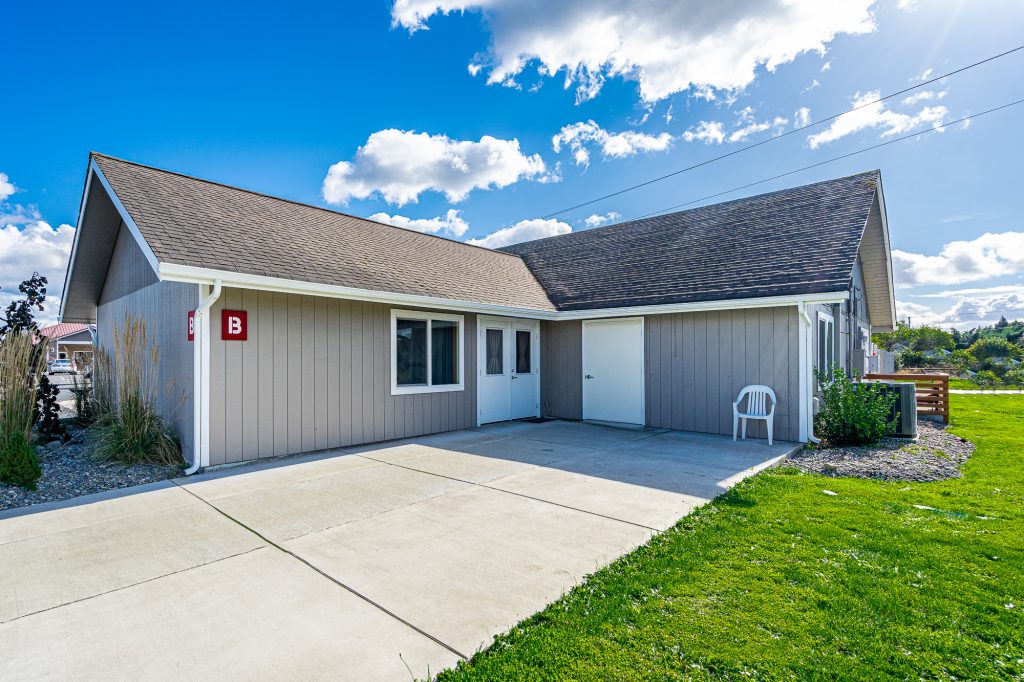 When children began aging out of our pediatric program, we expanded to grow with them. Vivian's House is a young adult family home that offers transitional, respite, and residential care. Vivian's House is for young adults over the age of 18 who still need a high level of nursing care, but no longer need acute hospitalization. Our residents are welcome to continue their educational, recreational, and cultural activities while they receive individualized care all in a homelike setting.
In October 2020, our Physical Therapy Center was completed. The goal of Pope's Place Physical Therapy Center is to improve the quality of life for our residents. Our on staff Physical Therapist designs individualized care plans to meet the specific needs of each resident. Every measure is taken to guarantee the safety of our residents. We understand that every resident's needs are different and we tailor their physical therapy to fit their unique needs.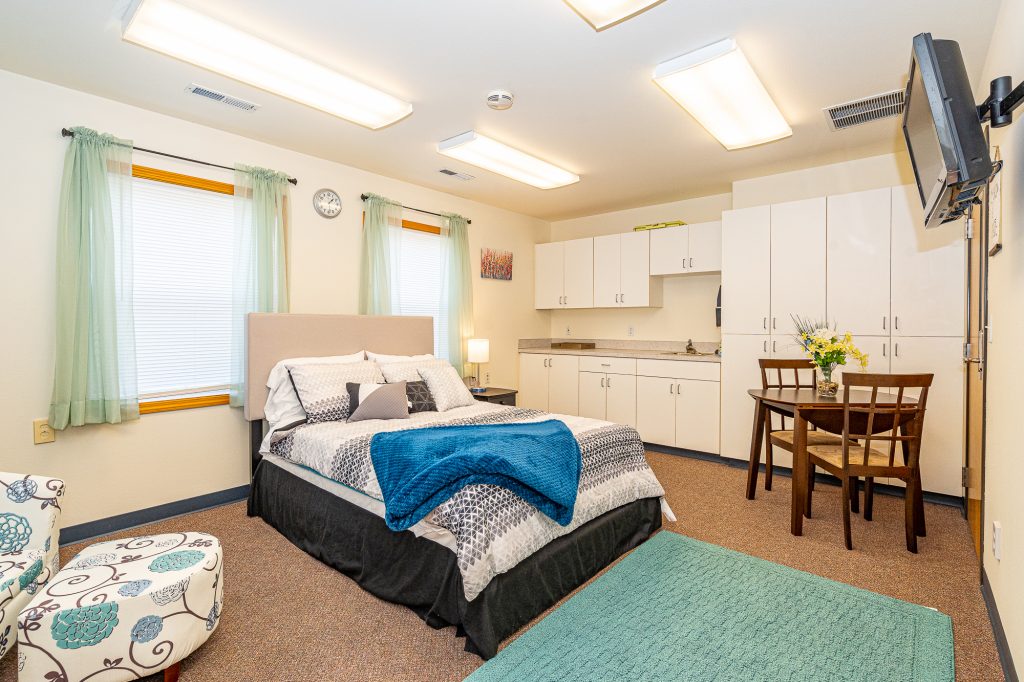 Eagles Nest Family Support Room was established in early March 2020. Eagles Nest is a full bedroom unit and shower with access to a full kitchen. Pope's Place saw the struggle in families traveling from out of town to visit their loved ones residing here at Pope's Place and elected to help alleviate that struggle. We understand that traveling cost add up quickly, from finding a place to stay, to meal expenses to gasoline prices. This became a financial burden to many families; in some cases it became almost impossible to make the trip to visit their loved ones. Pope's Place now offers these families an overnight place to stay at no cost to them, relieving some of financial stress.
We understand how overwhelming it can be to introduce your child or young adult to a new place, new people, and new routines. We also know your task list is a mile long – you are a parent! That's why we work closely with you and your child's or young adult providers to individualize their care and lighten your workload. Here's your simplified to-do list:
If you haven't already – schedule a tour of our facilities today and request an application.
Call (360) 736 9178 or email us.
Fill out an application, then submit to 
info@popeskidsplace.org
. 
The following forms are used for all our services, and will provide more details about each option. Be prepared to provide your child's allergies and medical conditions, daily routine, social behavior, household income, and medications.
After you've submitted the application, be sure to review our Patient and Visitor Handbook so you are informed of our policies!
Our nursing staff will review your application and perform an intake assessment. We will work hand-in-hand with you to create an individualized care plan for your loved one, coordinating with their providers and our management team. We will assist you by providing resources and additional training as needed.
Are you a daycare service?
We offer residential, transitional, and respite care for medically fragile individuals, or people with special needs. Application is required, and will be reviewed by our team.
How is Eligibility Determined?
We conduct a detailed intake assessment for all enrollees that may include home visits, family conferences, parent education and training, and a Board of Review.
Respite care is not covered by insurance. However, we hold provider contracts with WA State Division of Developmental Disabilities, Department of Children, Youth, and Families, and Medicaid. We also have a sliding fee structure.
How do I apply for services?
Complete either the pediatric or young adult respite application (above) and submit to info@popeskidsplace.org, or deliver to:
230 Washington Way,
Centralia, WA 98531